Products & Services
Infolog WMS
Your Advantage in Logistics & Distribution Business
Infolog WMS is a best-of-breed Warehouse Management System. Simplified processes and an easy to use application are hallmarks of the solutions we provide to logistics and distribution operations. Easy application adoption and simplified processing increases our customers efficiency and operations visibility.
Infolog serves a variety of industries, including FMCG/F&B, Chemical, Pharmaceutical, Electronics, Fashion, e-Commerce, Cold Chain, Automotive and more.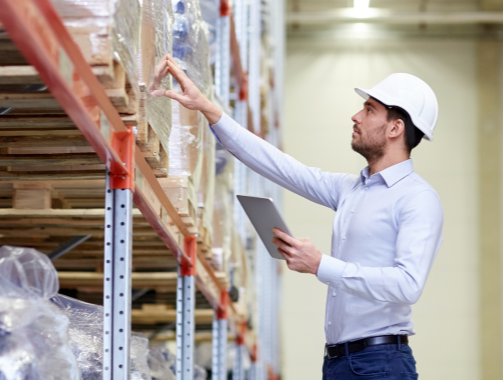 Infolog WMS includes the following features:
Complete RF Capabilities
Labor Management
Tracking of Expiry Date, Batch No/Lot No, Serial Number, & Other Inventory Attributes
Configurable UOMs
Electronic & Manual Advanced Shipment Notification (ASN)
System Directed Putaway
Inventory Status Management
Repacking
Cycle Counting
Dynamic Order Allocation & Sophisticated Product Rotation Rules Capabilities
Picking Strategy & Pick Path Management
Wave Picking
Pick Line, Fine Pick Configurability
Replenishment
Bonded Warehouse & Associated Reporting
Graphical Rendering of Warehouse Layout
Document & Image File Storage & Management
Multiple Languages Within a Single Database Instance
Infolog WMS supports the following technology to improve productivity and accuracy in the warehouse:
RF barcode scanning hardware
RFID Readers & Antennas
Voice picking hardware
Infolog's enterprise grade WMS is built on the latest technology.  Our solutions can be delivered in the cloud or on-premise and our unique deployment methodology ensures a rapid and successful implementation.
Contact us today to find our more about Infolog WMS!